Transparent Fluoride Solution Refrigerant For Refrigerator
Chemical Name: Perfluorohexene
Fluoride

Fine cleaning agent is used in the fields of printed circuit board cleaning, metal and its parts cleaning, liquid crystal display cleaning, fine cleaning (including electronic components, optical components, aerospace equipment, medical equipment parts, plastic parts, etc.). For the removal of grease, wax, rosin flux, fingerprint sweat, particles and so on. Detailed products involved, such as relays, thick film resistors, IC cutting, bearings, micro motors, etc. Do the temperature control solution, leak detection, solvent, can be used for the precious coating of printed circuit boards. The appearance after use leaves a thin transparent film to prevent moisture and anti-sticking results. It is used for various low-tension liquids such as oil, silicone oil, and photo-etching solution.

Fluorocarbon Cooling Medium series are Perfluorinated liquid substances, which
have high dielectric constant. It Cooling of the heat-generating of the air conditioning.
Ideal chemical inertness, this can be widely used in various temperature control heat dissipation occasions.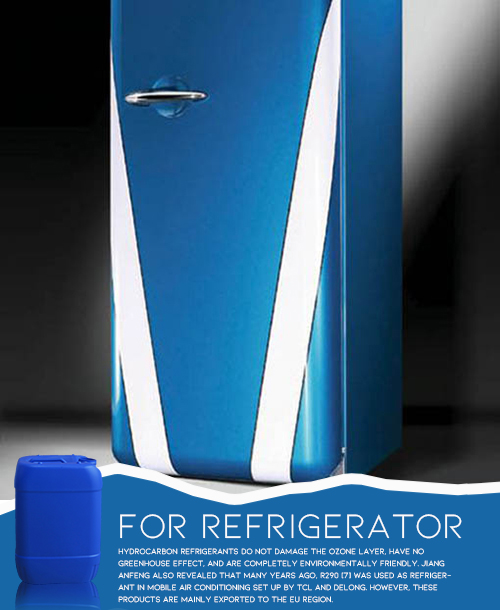 The characteristic of the dielectric coating:
* Ideal Fluorine Refrigerant chemical inertia and can be widely used in various temperature-controlled heat dissipation occasions;
* The Fluorocarbon cooling medium low boiling point is a very moderate one. There is evaporation in the course of work, which take heat away through the heat of evaporation, thus it ensuring the heating parts can work well and stably;
* It is Non-dangerous goods, non-flammable and non-explosive, no fire point and flash point Fluorocarbon Refrigerant;
* Good electrical insulation Fluorocarbon Refrigerant, extremely high breakdown voltage above 40KV;
* The dielectric constant below 2 doesn`t make data lost in data center applications ;
*The Fluorinated Cleaning Solvent is Good fluidity, this liquid chemical lower viscosity than clear water; Can flow well and dissipate heat in the temperature control system;
* This is Nontoxic, harmless, non-irritating;
* Environmentally friendly, have ODP value of 0 and extremely low GWP value
The physicochemical parameter of the products:
| | | | |
| --- | --- | --- | --- |
| Parameter | TUWF-47 | TUWF-110 | TUWF-160 |
| dielectric constant | 1.89 | 1.96 | 3.82 |
| dielectric strength | 55KV | 52KV | 40KV |
| surface tension | 12.2mN/m | 12.7mN/m | 1.154mN/m |
| boiling point | 47°C | 110°©C | 165°C |
| density | 1.62g/ml | 1.83g/ml | 1.63g/ml |
| saturated water content | 40ppm | 50ppm | 160ppm |
| critical temperature | 205°C | -- | -- |
| PH value | 7 | 7 | 7 |
| flash point | No | No | No |
| fire point | No | No | No |
| ODP | 0 | 0 | 0 |
| GWP | 7 | low | low |
| specific heat | 1.26 J/g°C | 1.41J/g°C | 1.35 J/g°C |
| heat of vaporization | 121.7 J/g°C | 136J/g°C | -- |
| viscosity | 0.55 mPa.s | 0.87 mPa.s | 1.24mPa.S |
| inhalation toxicity | low toxicity | low toxicity | low toxicity |
Product use:
This series of products are not only widely used in a variety of temperature-controlled heat
dissipation system, especially suitable for every link of the semiconductor manufacturing; but
also extensively applied to the Immersion cooling for computer server system and other cooling
and heat dissipation, such as wind–driven generator and the inside the generator set, the
immersion cooling medium for high-voltage transformer, the cooling system for electric vehicle
battery and Phased Array Radar etc.
Product packaging:
This series of products are packed with 25kg/barrel, or for customer customization.
Product storage and transportation:
This series of products are easily store and transport.
Looking for ideal
Fluoride solution
Refrigerant for Refrigerator Manufacturer & supplier ? We have a wide selection at great prices to help you get creative. All the Fluoride Solution for Refrigerator are quality guaranteed. We are China Origin Factory of Transparent Fluoride Refrigerant for Refrigerator. If you have any question, please feel free to contact us.